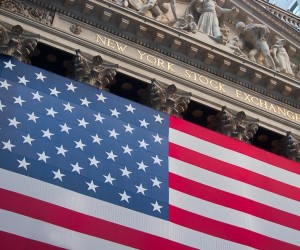 The ETF field is crowded with analysts and reporters, but a few stand out as particularly worthwhile follows.
---
As ETF assets have grown in recent years, so too has the number of reporters and bloggers writing about them. Much of what's purported to cover ETFs is actually general market commentary in disguise, and in most cases any ETF-specific news is a rehashing. Among all the noise, however, there are a number of reporters and analysts who do an excellent job covering the ETF industry and offering up their own research and opinions.
The 12 experts highlighted here are top-notch resources for news about the industry and in-depth research into the mechanics of exchange-traded products. The list below is presented in alphabetical order by last name.
Expert #1: Eric Balchunas
Eric is senior ETF analyst at Bloomberg. Armed with all the data resources of Bloomberg — he's also been responsible for many of the ETF-related features available there — Eric is in a unique position to analyze the universe of ETFs. His Twitter account is also a great resource for ETF data nuggets throughout the day.
Eric is one of the sharpest minds covering the fund industry. He's also an occasional guest on Bloomberg's ETF Report Podcast and contributes regularly to Bloomberg's personal finance blog Ventured&Gained.
You can follow Eric on Twitter and read him on Bloomberg.
Expert #2: Stoyan Bojinov
Stoyan is an ETF analyst at ETF Database, one of the largest and most popular ETF sites on the Web. Stoyan regularly interviews ETF industry insiders and wealth managers, making his columns a great source for both educational material and insights about the current state of the markets.
Stoyan also writes frequently about technical analysis of ETFs, offering a unique perspective for more active traders.
You can follow Stoyan on Twitter or read him at ETF Database.
Disclosure: Investors in Poseidon Financial LLC (the publisher of this site) currently own an interest in Mitre Media Corp. (the publisher of ETFdb.com).
Expert #3: Chris Dieterich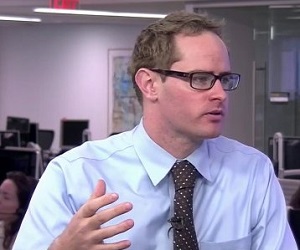 Chris had some big shoes to fill when he took over Brendan Conway's Focus on Funds in Barron's in late 2014, but he's upheld this column as an excellent source for ETF information and analysis. Chris includes a little bit of everything in his column, from a morning linkfest, to interesting fund-relating reads, to news about new ETFs and fund changes, to daily roundups of the session's big movers.
Chris also covers the world of mutual funds in this column, including manager moves and big fund inflows.
You can follow Chris on Twitter and read his column at Barron's.
Expert #4: Eric Dutram
Eric is an ETF strategist at Zacks, where he publishes new articles almost daily. Eric's columns are a great source for updates on which ETF strategies are hot, as well as more nuanced analysis of some of the structural features of ETFs. He's also responsible for developing the analytical tools that have become popular among ETF investors.
Eric also publishes actionable ETF ideas in the Zacks ETF Trader newsletter.
You can follow Eric on Twitter and read his articles at Zacks.
Expert #5: Deborah Fuhr
Formerly the global head of ETF research at BlackRock, Deborah founded consultancy firm ETFGI in 2012. Based in London, Deborah and her team are the foremost authority for statistics on the global ETF industry. ETFGI's monthly statistical snapshots highlight noteworthy trends in the ETF space both in the U.S. and abroad.
Having spent several years with the largest issuer of U.S. ETFs, Deborah has a unique perspective on the industry. She's one of the most highly respected voices in the ETF industry, and is a regular speaker on the ETF conference circuit.
You can follow Deborah on Twitter, connect with her on LinkedIn, and receive her analysis from ETFGI.
Expert #6: Trevor Hunnicutt
Trevor covers the fund industry for Investment News, writing almost daily about the latest ETF developments. He has a knack for picking up on the storylines that aren't covered elsewhere but that are of interest within the ETF community.
In addition to reporting (and often breaking) news on fund launches and changes, Trevor frequently identifies potential areas of concern for advisors using ETFs and seeks out opinions from around the industry.
You can follow Trevor on Twitter and read his columns at Investment News.
Expert #7: Dave Nadig
Dave Nadig was formerly chief investment officer at ETF.com, and is now the Director of ETFs at FactSet. (The two companies announced a partnership earlier this year.) He might also be the smartest guy covering the ETF industry. Dave has a long background in the finance industry, so he's well equipped to understand many of the complex and confusing aspects of the exchange-traded structure in general and individual products in particular. He's also eloquent enough to break down these weighty topics into language that even financial advisors can understand.
Though Dave is a huge fan of ETFs, he doesn't pull any punches when it comes to criticizing what he sees as shortcomings of the industry or flaws with specific products.
You can follow Dave on Twitter and continue to read him on ETF.com.
Expert #8: Michael Rawson
Michael is one of several contributors to Morningstar's superb ETF Specialist center, a source of continuing education for advisors and individuals using ETFs in their portfolios.
Michael writes on a wide range of topics, but is particularly insightful in offering advice for achieving the most efficient exposure possible to "plain vanilla" asset classes such as U.S. equities. The headlines might not be as catchy as those that cover the bizarre and hyper-targeted ETFs out there, but these pieces provide common sense actionable advice that every indexer can actually use.
You can read Michael at Morningstar, and also catch him in videos from time to time.
Expert #9: Ron Rowland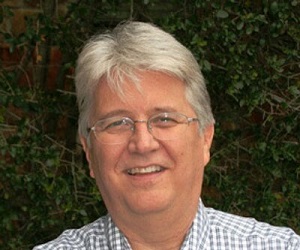 In addition to running the popular Invest With An Edge site, Ron is chief investment officer of Capital Cities Asset Management. Not afraid to dive into the fine print, Ron has repeatedly used his financial expertise to highlight potentially dangerous aspects of ETFs that individual investors may overlook. He's written about the real risks of ETNs, actual expense ratios of MLP products, and the extreme risk of volatility ETPs.
Ron also maintains the popular ETF Deathwatch, a database and newsletter highlighting exchange-traded products deemed to be in danger of closing. He publishes monthly statistical summaries and roundups of all shuttered ETFs on his site.
You can follow Ron on Twitter and read his analysis at Invest With An Edge.
Expert #10: Todd Shriber
Todd's background includes stints as a financial market reporter, prop trader, and hedge fund analyst. He's now the Web editor at ETF Trends, one of the most popular ETF sites out there.
Absolutely nothing slips by Todd. If it's a noteworthy development or story in the ETF industry, he'll be covering it. From standout funds to rebalances and ETF launches to in-depth fund analysis, Todd is no doubt one of the busiest writers covering the ETF industry. If you follow Todd's posts and tweets, you'll always be up to date on the latest from the wide world of ETFs.
You can follow Todd on Twitter and read his columns at ETF Trends.
Expert #11: Jessica Toonkel
Jessica covers the fund industry for Reuters, filing news stories throughout the day. She always seems to be the one breaking news from the industry, whether it be the sale of an issuer or index provider, manager shakeups, or regulatory actions. Jessica has exclusive stories more often than anyone else covering ETFs and mutual funds.
Jessica has also moderated panels and discussions at some of the largest ETF conferences in the world (including a particularly interesting discussion on a bitcoin ETF with the Winklevoss twins in January 2015).
You can follow Jessica on Twitter and read her reports via Reuters.
Expert #12: Ari Weinberg
Ari contributes to a number of different sites, including Pension & Investments and The Wall Street Journal. He also posts every once in a while on his personal site with deeper dives into various areas of the ETF industry.
Ari is one of the few journalists able to examine the nuanced elements of exchange-traded funds; he typically focuses on longer, in-depth, and sophisticated looks under the hood of ETFs, whether it be security lending, ESG strategies, or the impact of derivative costs on ETFs. He's a great source for thoughtful analysis of meaningful aspects of ETFs that most investors overlook.
You can follow Ari on Twitter to stay up to date on his latest news and analysis.
Know of an ETF expert we missed? Share your thoughts by leaving a comment below.

About the Author: Michael Johnston
Michael Johnston is the Senior Analyst for ETF Reference, and also serves as the COO of parent company Poseidon Financial. His investment expertise has been featured in The Wall Street Journal, Barron's, and USA Today, among other publications. He resides in Chicago.