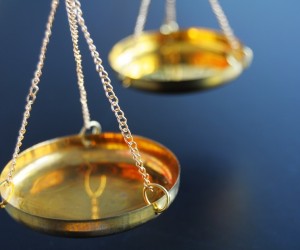 Among value and growth strategies, there is often a surprising amount of overlap.
---
Among the oldest investing strategies out there are the basic segmentation of stocks into two categories — value and growth. Value stocks tend to be more mature companies with higher dividend yields while growth stocks are younger companies trading at higher multiples but growing revenue more quickly.
Given the popularity of these strategies, it should be no surprise that there are ETFs that offer easy access to diversified baskets of stocks. But in many cases, the "value" and "growth" labels are not mutually exclusive. In fact, there are 185 stocks that are included in both the S&P 500 Growth ETF (IVW) and the S&P 500 Value ETF (IVE). These "overlap stocks" make up about 36 percent of the growth index and 32 percent of the value ETF.
It's a similar story among mid-cap value and growth ETFs; there are 125 common holdings that make up 34 percent of the S&P MidCap 400 Growth ETF (IJK) and 28 percent of the S&P MidCap 400 Value ETF (IJJ).
Between the S&P Small-Cap 600 Growth ETF (IJT) and S&P Small-Cap 600 Value ETF (IJS), there are 215 common holdings. These make up 38 percent of IJT and 34 percent of IJS.
The overlap between these funds doesn't mean that investors should stay away from these ETFs. And it certainly doesn't mean that they're flawed. But they should be aware of the composition of the underlying portfolio, including the significant number of stocks that maintain both value and growth characteristics in both.
Guggenheim offers a suite of "pure style" ETFs that include only the stocks of each size that exhibit the strongest value and growth characteristics. Those include:

About the Author: Michael Johnston
Michael Johnston is senior analyst for ETF Reference, and also serves as COO of parent company Poseidon Financial. His investment expertise has been featured in The Wall Street Journal, Barron's, and USA Today, among other publications. He resides in Chicago.