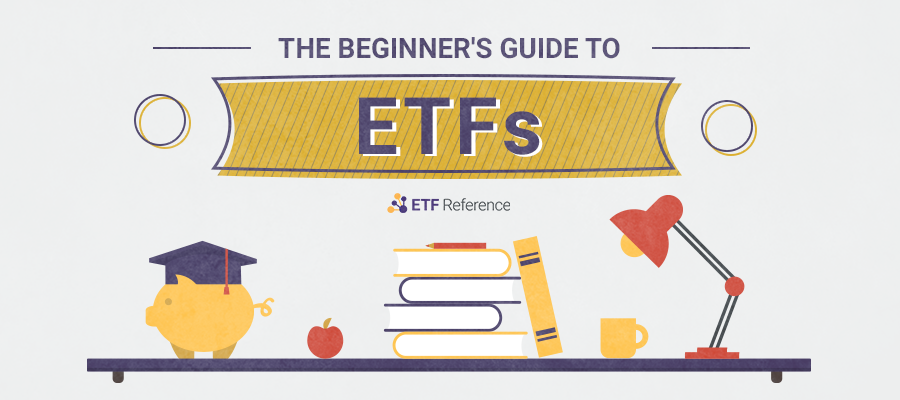 Written by Michael Johnston. Published January 4, 2016.
Are you new to ETFs? Wondering if these products might be right for your portfolio? The Beginner's Guide to ETFs will help you get up to speed on exchange-traded funds and develop an investment strategy personalized to match your goals.
This guide is 100% free and easy to read. It steers clear of industry jargon and complex equations; I promise.
Let's Get Started!
ETFs really aren't all that complicated. This introductory chapter will answer the following questions:
What is an ETF?
How do ETFs work?
Why are ETFs so popular?
What are the fees and costs of ETFs?
This chapter discusses the different strategies that are available through ETFs. It answers the following questions:
What types of ETFs are available?
How are ETFs different from mutual funds?
Which is better, ETFs or mutual funds?
Are ETFs cheaper than mutual funds?
Once you understand the advantages and limitations of ETFs, you may want to purchase some of these products for your own accounts. This chapter explains the logistics of investing in ETFs:
How do I buy ETFs?
Do I need a financial advisor to invest in ETFs, or can I do this myself?
Should I invest using my 401(k) or IRA account, or should I start a new account?
Building an ETF portfolio can be very simple or extremely complex. In this chapter, we discuss the simple path towards a low cost ETF portfolio:
How can I beat the market?
What asset classes should I include in my portfolio?
Which portfolio is best for me?
What are "all-in-one" ETFs, and are they right for me?
The above four chapters should help you get on your way to a successful fund investment strategy. Beyond this guide, you should check out the following highly recommended articles, Web tools, and books.
Articles on Self-Directed Investing
Portfolio Construction Tools
Websites and Communities for Investors
Free Web Resources for ETF Investors
Recommended Books
---