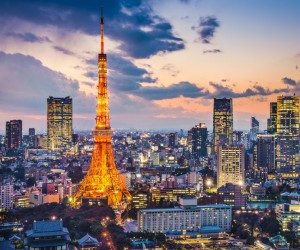 Among the largest holdings of single country ETFs are many familiar names.
---
In addition to hundreds of options for accessing U.S. stock markets, the ETF universe includes funds targeting dozens of individual countries around the world. 
While this access is typically convenient and cheap, it isn't always a diversified play on the local economy. Many of these single country ETFs feature big allocations to multi-national companies generating a small portion of earnings from their home country.
The table below shows the largest individual holding for 40 different single county ETFs, as well as the sector to which each stock belongs:
Some interesting observations from the table above:
28 of the 40 ETFs above allocate at least 10 percent of their portfolios to a single stock;
Eight ETFs (Israel, South Africa, Peru, Denmark, Belgium, Ireland, Taiwan, and South Korea) allocate at least 20 percent to a single stock;
The most frequent top allocations by sector are financials (15 ETFs) and technology (five ETFs);
Companies well known to Americans include Toyota (Japan), Bayer (Germany), Unilever (Netherlands), H&M (Sweden), Nokia (Finland), Anheuser Busch (Belgium) and Teva (Israel).

About the Author: Michael Johnston
Michael Johnston is senior analyst for ETF Reference, and also serves as COO of parent company Poseidon Financial. His investment expertise has been featured in The Wall Street Journal, Barron's, and USA Today, among other publications. He resides in Chicago.