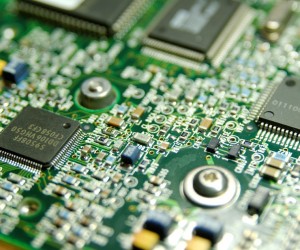 ARKW offers a unique way to bet on a technology revolution.
---
The technology sector has been one of the clear leaders in the market recently, with a number of large and small companies posting impressive returns. As the size of this sector has increased, many investors have ended up with additional exposure through funds that seek to replicate the broader market. Additionally, many more have made use of a number of exchange-traded funds that can be used to further overweight tech stocks.
Most of the tech stock ETFs offer relatively standard exposure to the big names within the industry. But there are a handful of newer products that segment the tech sector even further to deliver specialized exposure. One of the newer tech ETFs offers a unique way to establish tech exposure by focusing on Web-based companies that are positioned to benefit from the shift to a cloud-based infrastructure. Below is a closer look at the ARK Web X.0 ETF (ARKW), which launched in late 2014.
Investment Thesis
The idea behind ARKW is relatively straightforward: much like 1990s — when the Internet changed everything, and productivity and stock prices skyrocketed — we could be in the early days of a new technological revolution. Technological advancements are changing the way we pay for products, interact with friends and family, maintain our households, and even go to school.
Such an environment could have a very positive impact on the overall economy, much like the adoption of the Internet did in the 1990s. But the benefits would certainly not be distributed equally; some companies will see their business models disrupted, while others will enjoy tremendous growth.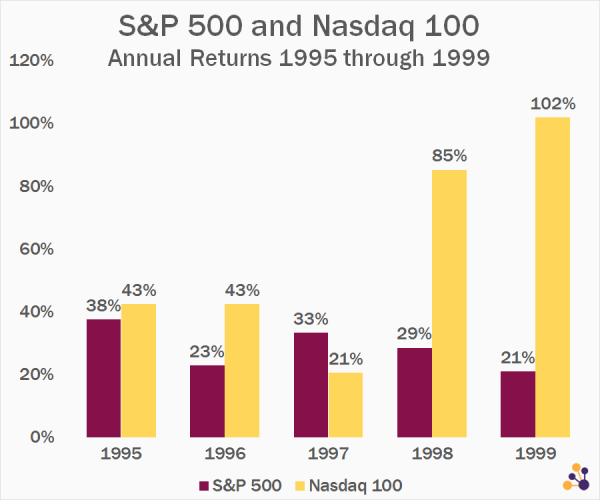 If we are indeed entering another period of rapid technological change, certain pockets of the tech sector may be poised for a prolonged period of strong performance. ARKW focuses on nine specific areas of the tech industry that have the potential for significant growth:
Cloud computing
Wearable technology
Big data
Social media
Sharing economy
Data mining
Digital education
Many of these industries are relatively new and growing rapidly. Many of the companies engaged in these new technologies own promising technology or have proven a concept, but aren't yet generating significant cash flow. So there is most certainly risk here along with the opportunity. The bull case for these industries is that adoption becomes increasingly widespread in coming years, and revenue skyrockets.
Rather than owning any company involved in these industries — there are dozens of stocks involved in cloud infrastructure alone — ARKW is an actively managed ETF that has the flexibility to select the individual stocks deemed to have the most attractive valuations and growth opportunities. The result is a portfolio of about 45 stocks engaged in a wide range of businesses.
The ARKW Portfolio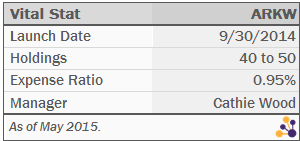 Some components of the ARKW portfolio will be familiar to most investors and also mainstays of most technology funds: Apple (AAPL), Twitter (TWTR), Facebook (FB), and Netflix (NFLX) are all among the holdings. But these tech giants are surrounded by smaller, lesser-known names focusing on young technologies. Some of these include:
Medidata (MDSO): a cloud-based platform designed to streamline the clinical trial process for drug manufacturers.
Cornerstone OnDemand (CSOD): developer of software to recruit, onboard, and manage employees.
Splunk (SPLK): developer of software for searching machine-generated big data.
These three companies have a combined market cap of about $13 billion — about 2 percent of AAPL's value — and thus don't receive large allocations in many cap-weighted funds.
There are also a handful of names that investors might not expect to see in a technology-focused fund, but that are indeed involved in developing cutting edge products. Avis Budget Group (CAR), for example, maintains a traditional rental car business. But it also owns Zipcar, one of the largest car-sharing networks and earliest examples of the new sharing economy. Under Armor (UA) is best known for tennis shoes and football uniforms, but is also leading the way in the development of high-tech wearable fitness products.
These companies likely don't come to mind when investors think of a technology revolution, but they are nevertheless positioned to benefit from ongoing shifts in consumer preferences.
ARKW vs. Other Tech ETFs
Though ARKW is best classified as a tech ETF, it is quite unique from many of the better known and more established funds in this category. Specifically, ARKW will be differentiated by:
Smaller allocation to AAPL and other tech giants;
Smaller allocation to traditional software and consultant stocks such as Microsoft and IBM; and
Larger allocation to small-cap and micro-cap stocks.
The following table shows how ARKW compares to the Technology SPDR (XLK):

Portfolio Positioning
Most investors with positions in ARKW are likely using it as a tactical holding outside of their core allocations in an attempt to enhance long-term returns and achieve exposure to certain industries given little weight in plain vanilla stock funds. Any investment in new technologies is of course risky; following the spectacular five-year run from 1995-1999 (illustrated above), there was an epic collapse in prices, with many high-flying tech stocks coming back to earth.
As such, ARKW can be viewed as a way to optimize exposure to the tech sector for investors with a medium-term or long-term focus.

About the Author: Michael Johnston
Michael Johnston is senior analyst for ETF Reference, and also serves as COO of parent company Poseidon Financial. His investment expertise has been featured in The Wall Street Journal, Barron's, and USA Today, among other publications. He resides in Chicago.